Updated July 25, 2017



MAJOR CREDIT CARDS and PAYPAL accepted
on website orders
FREE SHIPPING on orders of $60 and over
Come visit our booth at
The Heritage Craft Fest
Broad Fort Elementary Schoo
605 Harvey Winters Drive
Oakland, MD
on Friday, Oct. 13, 12 noon to 6 p.m.
and Saturday, Oct. 14, 10 a.m. to 6 p.m.
Upcoming Show Schedule
(updated July 25, 2017)

NEW SET
Genuine Sodalite and Lapis
(not yet available on this site, but will be available at Art in the Park on July 8 and 9):
Genuine Carnelian and Citrine:

Songbird Pendant Necklaces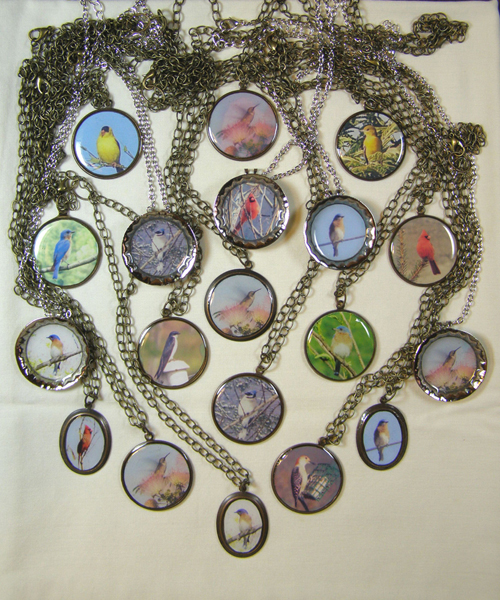 The following sets are still available. There is much more that has not yet been uploaded to this site:
PRESS RELEASE September 25, 2013
Sign up for FREE Newsletter for secret website sales
If you are not a newsletter subscriber, you are missing our Web-Only Sales.
Don't miss future sales!
SIGN UP FOR FREE NEWSLETTER NOW!